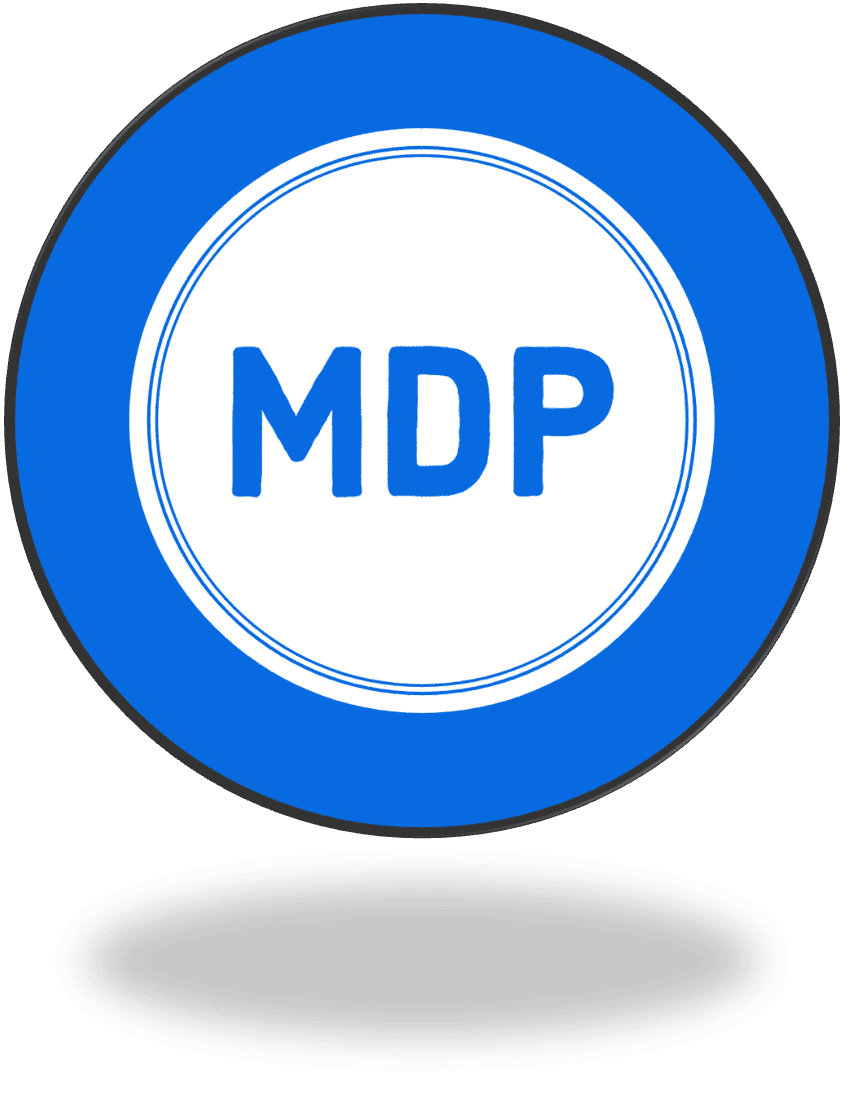 Interested in a future career with MDP?
MDP is the perfect place for you to grow and thrive in your career. As a leading web design company specializing in serving small businesses, we offer exciting opportunities for talented individuals like you.
Why Choose MDP for Your Career?
Meaningful Work: At MDP, we believe in the power of web design to transform businesses. As part of our team, you'll have the opportunity to work on projects that make a real impact on small businesses and contribute to their success.
Collaborative Environment: We foster a supportive and collaborative work culture, where teamwork and innovation are highly valued. You'll have the chance to collaborate with talented professionals, exchange ideas, and learn from each other to continuously improve our services.
Professional Growth: We are committed to your professional development and offer various training and growth opportunities. Whether you want to enhance your technical skills, explore new design trends, or expand your knowledge in digital marketing, we'll provide the resources and support you need to succeed.
Creative Freedom: At MDP, we encourage creativity and embrace fresh ideas. You'll have the freedom to unleash your creativity and design visually stunning websites that capture the essence of our clients' businesses while pushing the boundaries of web design.
Small Business Focus: If you're passionate about supporting small businesses and helping them thrive, MDP is the place to be. We specialize in serving small businesses, providing them with high-quality web design services tailored to their unique needs. Join us in making a difference in the small business community.
Explore Our Current Job Openings:
Web Designer: Utilize your artistic skills and technical expertise to design and develop visually appealing websites that deliver exceptional user experiences.
Front-end Developer: Bring websites to life by implementing interactive elements, optimizing performance, and ensuring seamless functionality across various devices
Digital Marketing Specialist: Drive online visibility and engagement for our clients through strategic digital marketing campaigns, including SEO, social media, and content marketing.
Product Manager: Lead and manage web design projects from start to finish, ensuring successful delivery within scope, timeline, and budget.
Join MDP Today and Shape the Future of Small Business Web Design!
If you're ready to embark on an exciting career journey with MDP and contribute to the growth of small businesses through exceptional web design, we would love to hear from you. Explore our current job openings and submit your application to join our talented team. Together, let's create meaningful digital experiences for small businesses and make a difference in the online world.